Good Evening Pet Parents,
On this very peaceful Christmas Eve, I find myself feeling especially grateful for all of the wonderful fur-families that have let us care for their beloved pets. This season was super fun with new assistants joining the team and all the little friends we got to bring products to and all the groomies we were able to decorate. Here are some photos of old friends, new friends and one special good-bye.

First, let's share some photos of the Jackson family! We get to visit them in their home about once a month. We bring their goodies and give them each a beauty treatment.
​
Fitz is one of our regular groomies @ Camp Run-A-Mutt in the Galleria. We are sad that he is moving away, but @ least we were able to say good-bye and give him a festive send off before Christmas. We will miss you, Fitz!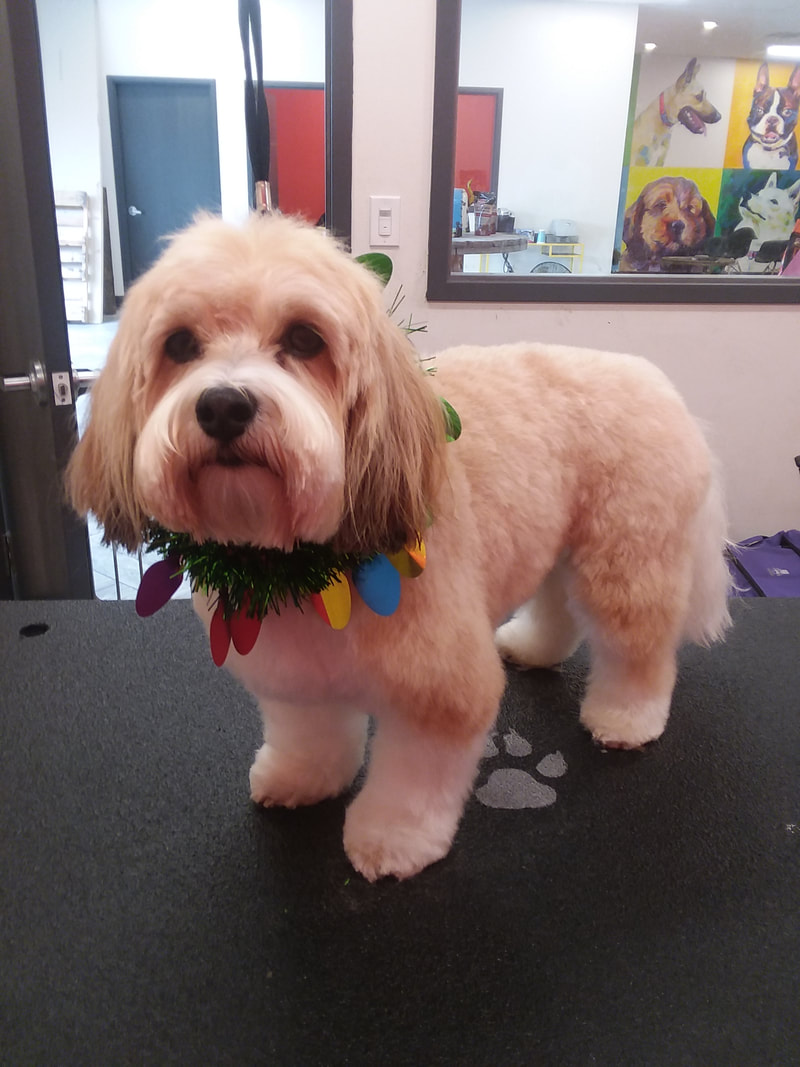 Last, but not least, is our new friend, Dory. I had the honor of giving her very first puppy groom visit. You can't tell from these photos, but this puppy just fits in one hand. Oh, the cuteness!
Thanks to all the wonderful people that let the PetProductDelivery.com team be a part of your holidays.
We appreciate you! 😇🎄🎁