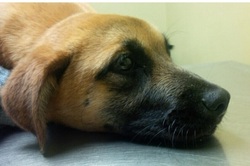 I received an e-mail today requesting donations for a pet that needs a lot of medical attention. Please, help out if you can:
We are in desperate need of donations for this sweet little baby found on a major highway with 2 fractured femurs after being hit by a passing car.
She is only 4 months old with no collar or chip.
X-rays show compound fractures to both rear femurs and a possible pelvic fracture. Surgery will be extensive as well as post surgery nursing and fostering.
At the veterinary clinic she was being referred to as
NO NAME and so evolved the sweet name Noni , which suits her adorable face and sweet disposition dispite her serious injury.
Thank you for your loving gift to this little angel so that she may have an opportunity to have a healthy and happy life.
Please go to the link below to contribute.
Please pass this on to others.
With Loving Kindness
Marlene
Noni's Legs Need Surgery
http://www.gofundme.com/SaveNoni