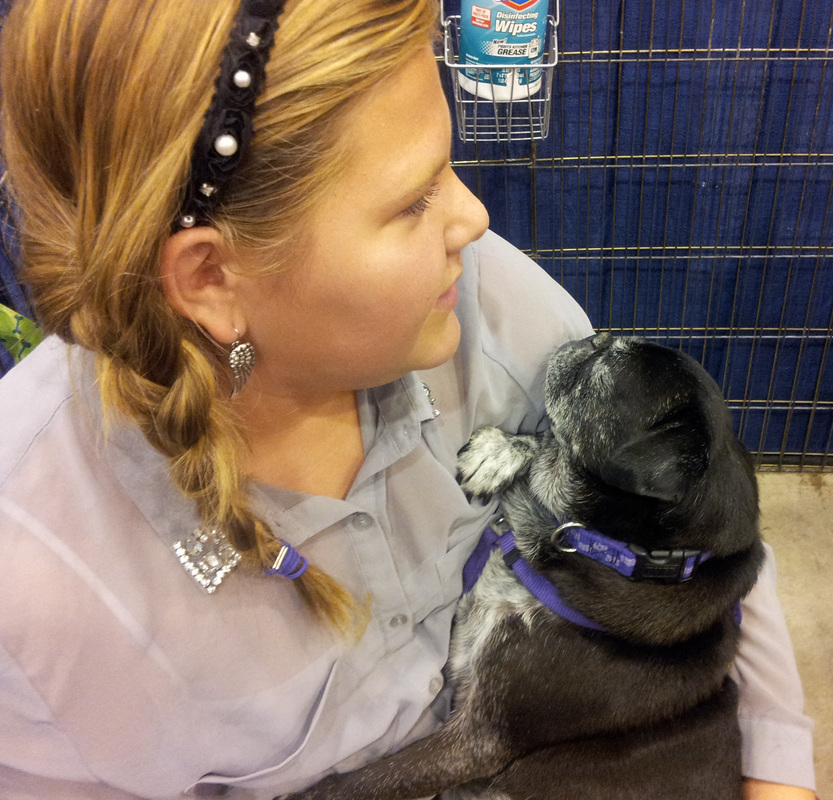 When I was @ the PugHearts booth today I met a young lady named Amber. I mistakenly thought she was a PugHearts volunteer because she seemed so comfortable snuggling a Pug named Joe. When I asked her she said that she was just enjoying the dog show. Then she added, "I've never loved a dog as much as I love this one."
Wow. I don't know about you all, but I have tears in my eyes right now. Seriously. I don't know if Joe will go home with Amber or some other lucky person, but if you could have seen then both together you'd have known the feeling was mutual. And for that one moment that was enough.
It's about love folks. The love our pets give us, the love we give back to them. We are truly blessed to have companion animals in our lives. Thank you, Amber. You made my whole day.
Pea