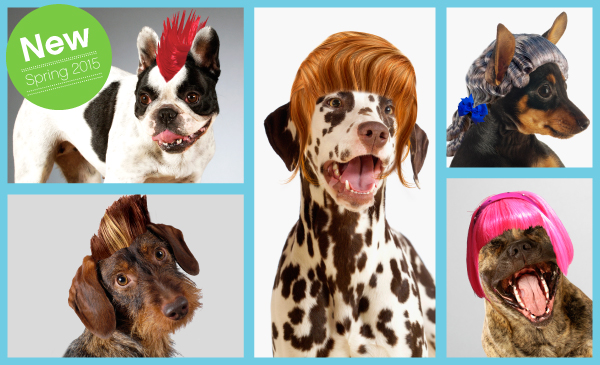 As some of you may be aware, my Yorkie B.J. is going to be @ least 17 years old this year. While still full of friskiness, his hair has become quite thin in his golden years. I just know he'd feel a whole lot better about himself w/ a full head of hair, so I found this solution: West Paw Designs pet wigs!

Studies have shown that hair is the feature we notice first when we meet someone new, whether they have two legs or four. Older dogs and cats often struggle when their hair beings to lose its luster, turn silver, or fall out. They still feel spry on the inside, but others describe them as "dignified," "senior" or "haggard."

Designed to adhere securely while allowing plenty of airflow, WPD hairpieces are created with a combination of eco-friendly Intelliloft, which comes from recycled plastic bottles, and animal fur donated by former shelter pets.

These wigs and toupees are available in a variety of colors, sizes, shapes, and textures to suit a broad spectrum of breeds and body types. Style categories include Old Hollywood, Punk Revival, Colonial Spirit, and Natural Beauty.
So what do you think? Would your senior fur-kid enjoy a new do? ;-)