It's time for our
Second Annual Holiday Pet Photo Contest
!
Entering is easy:
E-mail a photo of your pet (no humans, please) in any kind of holiday costume and/or scene to apeacefulpet@gmail.com. The photo will be posted to this
blog
(see below) and the
PetProductDelivery.com
twitter
page.
Winning is easy, too:
Have your friends, family and loved ones VOTE for your pet by leaving a comment on this blog saying something like, "I want Fluffy to win!" or re-tweeting the photo saying the same thing. If the same person votes on theis blog
and
twitter page that is two votes! The pet with the most votes by Monday, December 19th @ 5:00p. wins!
If your pet wins, I will personally deliver
100lbs. of FREE Pet Food for the Holidays
to you or the pet charity of your choice by Wednesday, December 21st. Last year's lucky recipient was
aniMeals on Wheels
. This year, it could be you! The earlier you submit your photo, the better your chances of winning. I can't wait to see all the cute fur-kids!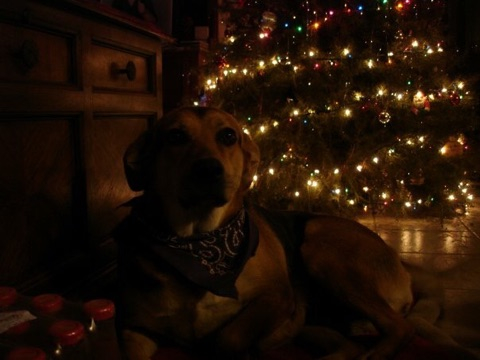 Sneakers waits for Santa by the tree.