I met Fritz last month when he was only 16 weeks old. We enjoyed our first puppy "groom-n-greet" where he learned about bathing, blow-drying and the sounds of the clippers and scissors. Today was this little boy's first full bichon puppy groom. When we were finished, he ran to show off for his Mom, had a treat, played with us for a bit...and then he was all tuckered out! Aw, isn't he sweet sleeping between his stuffed toys?! Fritz is the cutest! After a brief nap his head popped up and he was ready for more cuddles. What a great life this little guy is going to have! :-)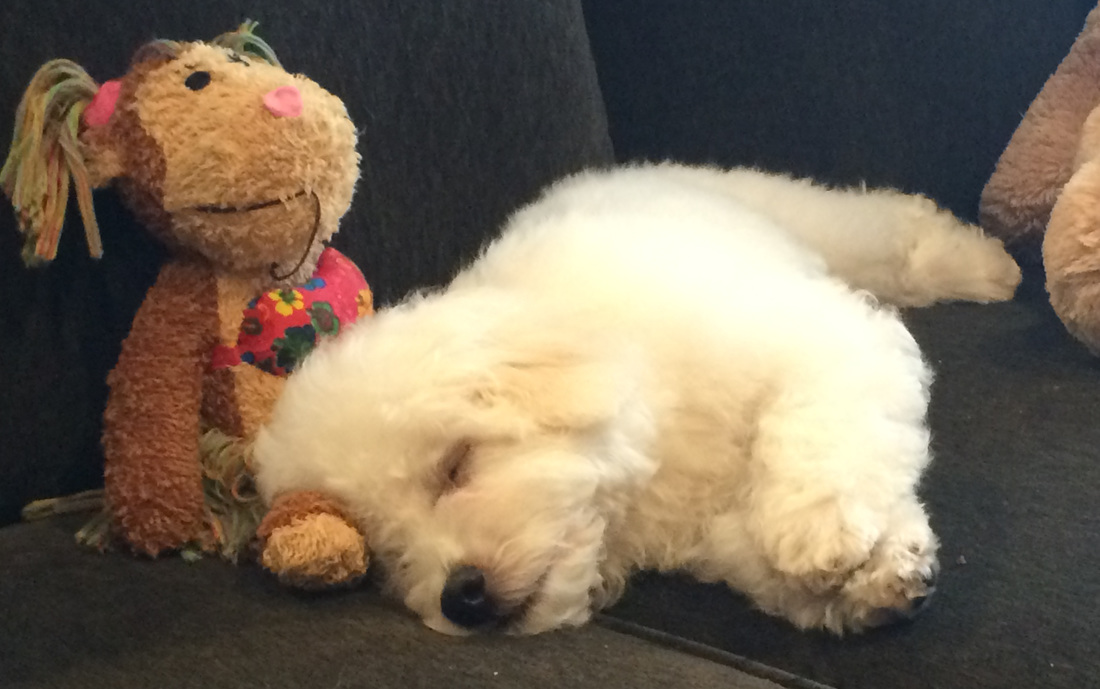 Dreaming of cuddles and kisses.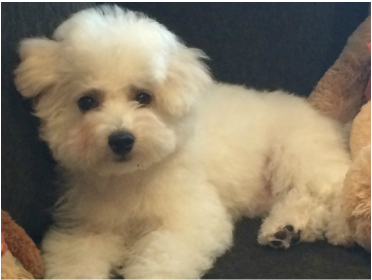 Ready to play again!