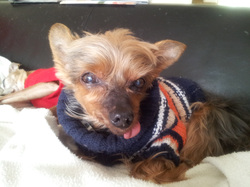 Here's a little known fact: Thanksgiving is the day we celebrate B.J.'s birthday. My uncle found him running down the road in Big Spring, TX in the late 90's. We are so thankful to have had him in the family for 15years.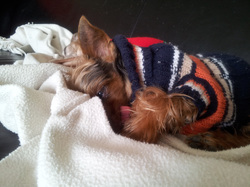 Rest well darling birthday boy. Dream of the annual Thanksgiving/birthday feast!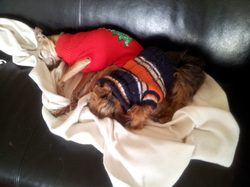 And visions of cornish game hens danced in their heads. :-)

Baila and B.J. enjoy a lazy morning while I prepare dinner. (Check Baila's little contented smile!) Later we'll meet friends to put up a Christmas tree. We all have a lot to be thankful for. Hope your day is wonderful, too.

Happy Thanksgiving!