Learn 2 Groom

I am a National Certified Master Groomer in business for over 32 years. I travel the entire city grooming cats and dogs in their very own homes. I have worked all areas of the pet industry and owned 4 pet businesses in 2 major cities. I can teach you the basics of grooming your dog in your own home in about 2 - 4 hours. I work 7 days a week, by appointment, only. Your will save thousands of dollars by learning this skill.

For individuals that would like to learn to groom professionally, I would be happy to teach you, but it will take a minimum of 6 months to get the basics, up to 18 months if you want to be competitive. However, you will be learning from the ONLY NCMG in Houston. If you would like to be the best, learn from the best. Give me a call or text to discuss your future as a pet grooming professional: 832-549-1730.

Prices and detailed descriptions are listed below.

Grooming Your Pet - 200.00 per Session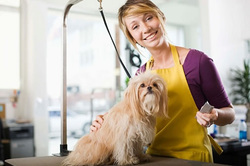 I can teach most people the basics of grooming their own pet in one 2hr. session. Your pet will not look polished like a professional groom, but you will have fun, save money and not have to ever worry about making another grooming appointment.
Your pet must be bathed, dried, flea free and completely combed out when I arrive for optimal results. Please read FAQ before making your appointment.

---
Professional Grooming Level I - 2160.00 Tuition + Books and Tools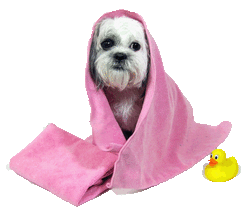 This 6 month program teaches basic canine psychology, pet grooming, safe handling of dogs, including brushing, combing, clipping nails, cleaning ears, preparatory clipping, bathing, drying, and basic finishing techniques for a wide variety of coat types.

Students will also receive training support through phone conversations and online. All testing is performed online, open book and in person.

---
Required Textbooks:

Canine Anatomy: Canine Terminology – Harold Spira
Breed Standards: AKC Complete Dog Book – The American Kennel Club
Grooming: Notes from the Grooming Table – Melissa Verplank, CMG
Grooming: Theory of Five – Melissa Verplank, CMG
Canine First Aid: First Aid in the Salon – John Stazko

Required Tools:

Two Speed Professional Clipper w/ #10 Blade
• Combination Steel Comb
• Slicker Brush
• Rubber Curry
• Thinning Shears
• Small Shears
• Straight Shear
• Curved Shear
• Ear Cleaner
• Styptic Powder
• Spray Disinfectant
• Kennel Lead
• Grooming Duffle Bag
• Grooming Smock
• Nail Trimmer
• Grooming Table


Professional Grooming Level 2 - 2400.00 Tuition + Tools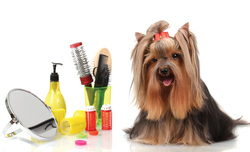 This program teaches proper grooming of dogs encountered in a typical grooming shop. Focus is on low-maintenance clipper trims, basic head styling and foundation scissoring skills. Pet handling skills are refined.
Students will also receive training support through phone conversations and online. All testing is performed online, open book and in person.
Prerequisite: Completion of Professional Grooming Level I

---
Required Tools:
As above, plus
• #7F Blade
• #5F Blade
• #4F Blade
• #3 3/4 Blade
* Snap-on Blade Guide Combs Set


Professional Grooming Level 3 - 2400.00 Tuition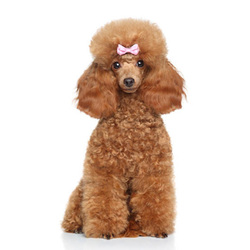 Emphasis is placed on perfecting grooming skills while concentrating on proper breed profile, safe handling skills, proper body mechanics while increasing speed, efficiency, and developing maximum grooming potential. The bulk of this training program is spent practicing and perfecting skills with pets.

Students will also receive training support through phone conversations and online. All testing is performed online, open book and in person.
Guaranteed Job Placement upon completion.
Prerequisite: Completion of Professional Grooming Level II

---