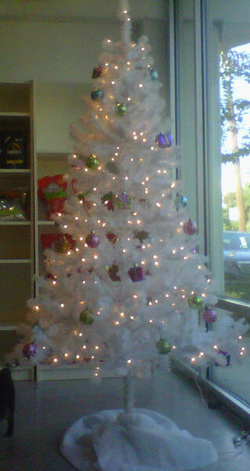 It's that time of year again, folks. We're supporting local pet charities with the Giving Tree, but this time it's a little different to be more inclusive. Here's how you can help out:

1) Bring a card with a monetary donation or a wrapped present with a donation of food or supplies for the local pet charity of your choice between Wednesday, December 4 and Sunday, December 22nd . Have the name of the pet charity clearly marked on the front of the card or package*. I'll see that it gets where you want it to go before Christmas.

2) Vote for your favorite pet charity @ the front desk. I'll donate $100.00 and 50lbs. of pet food and treats to the charity that gets the most votes.

3) Everyone that participates in the Giving Tree will be given a coupon for $5.00 off any purchase in January.

*Please keep packages small enough that I can pick them up and lift them over my head. Thank you!