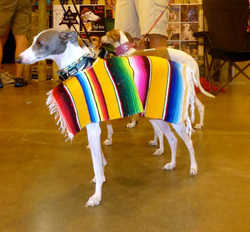 What are all the cool dogs wearing this fall? Serapes! Don't make your poor pooch into a fashion faux pas, purchase one for your pet today by contacting IGCA Rescue of Texas. All the proceeds go to help rescued Italian Greyhounds. To learn more visit:
http://www.igrescuetexas.org/
The Italian Greyhounds will thank you and your dog will too.